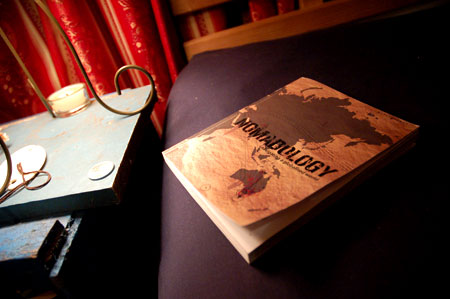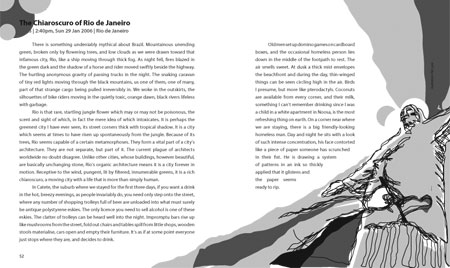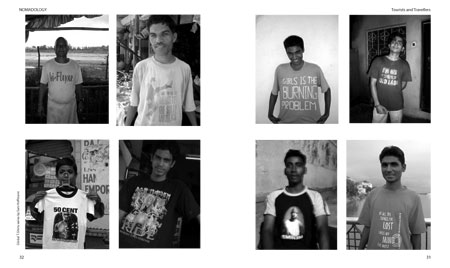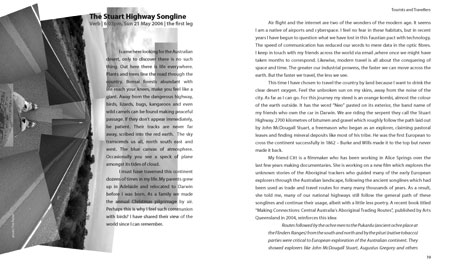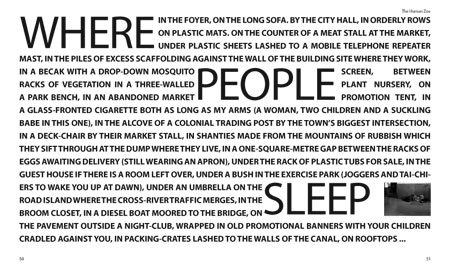 NOMADOLOGY BOOK 1
Welcome to the first Nomadology Book. Gleaned from the last year and a half of nomadic travelling and writing, it gathers up a selection of the best stories, articles and photos from the project and presents them as a beautiful, limited-edition pocket-book. Edited by Nicolas Low and Tim Parish, it is an attempt to broach the complexity, excitement and difficulty of a young generation coming to terms with a globalised world.
From the introduction:
It is not a definitive travel guide, not an exercise in authoritative travel writing, and most certainly not a sales pitch for any particular destination. Written on the road in blog form, the writing reflects the journey of the nomadologist: free and whimsical, complete with contradictions, vulnerabilities and irrelevances. It is cynical about travelling to gain wisdom, but would secretly love to stumble across some. It will take you on exhilarating explorations of unknown cities, then bale you up in the corner of a dimply-lit bar and drunkenly chew your ear about peak oil and how it's all coming to an end. To quote one of our writers: "The world is one big fucking chaos engine. No one really knows what the fuck's going on, except one stoned Zen monk I met in Japan called Hiro - and all he could do was laugh uncontrollably."

The contributors are all young, most under 30. We are united by a desire to go out into the world with our receptors open to the vibrations of history and the layers of culture that exist beneath every surface. It is important to note, however, that we don't always find our experiences live up to this rhetoric. While the cliches of conventional travel are mostly avoided, we're also in the process of creating our own. You won't find much about freedom, relaxation and shagging cute Swedes in tales about getting deported or body-bagging in Thailand after the Tsunami, but the stereotypes of the travelling activist, the global artist, the free spirit, need careful analysis. The writers in this anthology are aware of the complex politics surrounding our position in the world as essentially wealthy, voluntary nomads. We have a strong desire to resist dominant commercial and cultural forces, yet are well aware that we are implicated and embedded within them as well. When you live in the world, there's no escaping it.
"It's a great idea and it works. As a collection of blogs, the writing is fresh, personal, and accessible and stays well clear of dry academic discourse. Undergrowth have also done well in their selection of contributors. They are sensitive and intelligent, able to draw out the interesting political/social/moral nuances of their experiences." - The Program
... well written, informative and interesting, and accompanied by some fantastic photography. It's pocket sized, opinionated and will powerfully engage anyone with a sense of freedom and intrigue for the unknown." - Cheap Thrills
Books cost a mere AU$15 (plus $2.50 postage) - that's small change for 212 pages of nomadic glory.
Books are also available for $20 from:
Sticky
Shop 10 Campbell Arcade,
Melbourne.
(Enter from Degraves or Flinders Street)
Opening hours Wed – Fri 12 - 6pm, Saturday 12 - 5pm.
http://www.platform.org.au/sticky.html

Metropolis Books
Curtin House Lvl 3/ 252 Swanston St Melbourne

Readings
Carlton
309 Lygon St

Polyester
330 Brunswick St Fitzroy 3065

New International Bookshop (Trades Hall)
54 Victoria St Carlton

Friends of the Earth Bookshop
312 Smith St Collingwood 3066