Te Honoka
These were some concepts for a Ngai Tahu cultural festival to be held on the shores of Lake Pukaki. As far as I know the festival never happened, but it was fun exploring some concepts for it.
Client: Ngai Tahu Development Corporation
Role: Graphic design
Concept one combined the map contour lines of the local geography round the lake with two foreground figures. They're just placeholders in this illustration (actually they're my friend Henrik of He&Eve fame) but stood in for a young bloke reaching forward and an old woman looking back.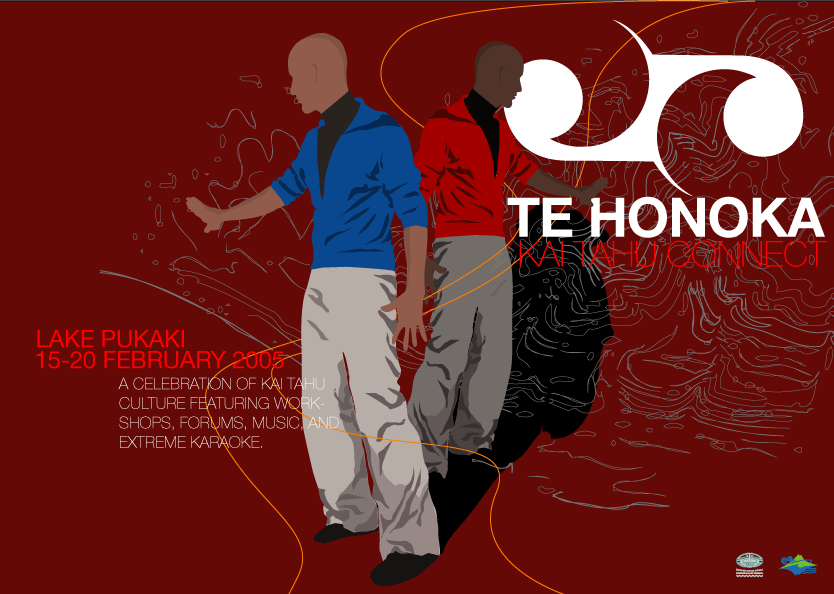 Concept 2 is a nice simple illustration of the lake.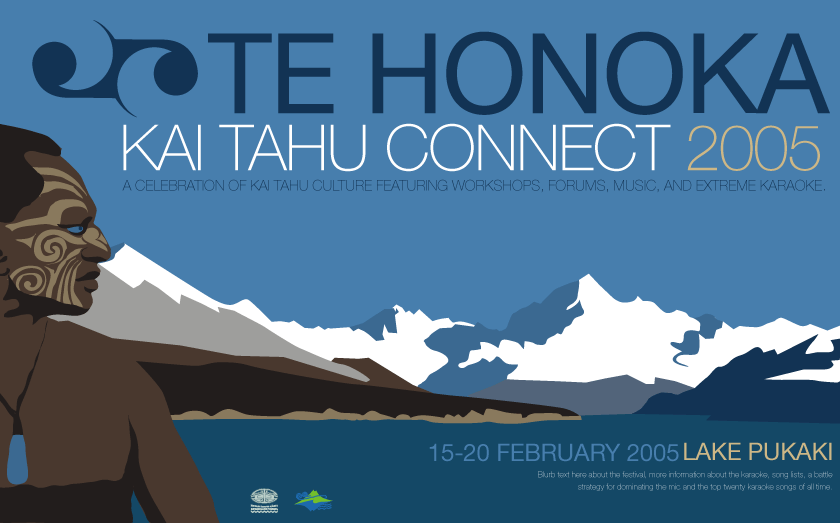 Concept 3 was one I never showed the client, but I did kinda like.