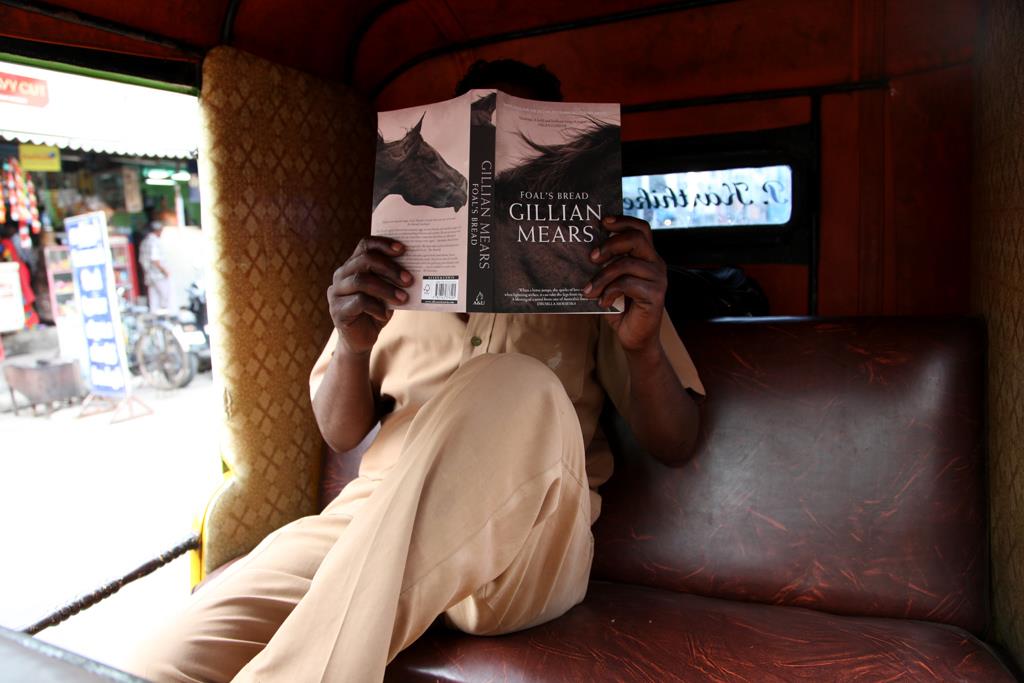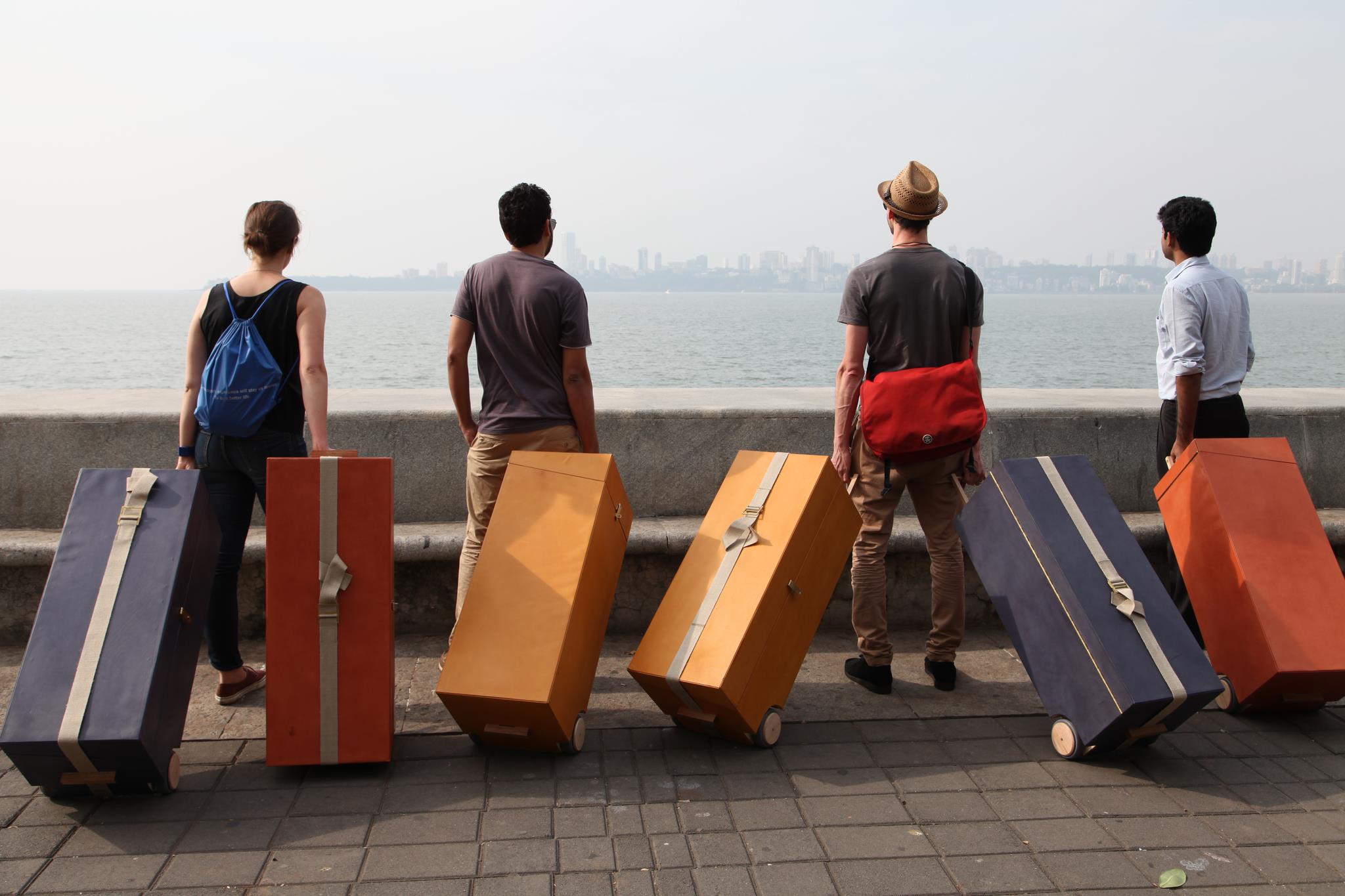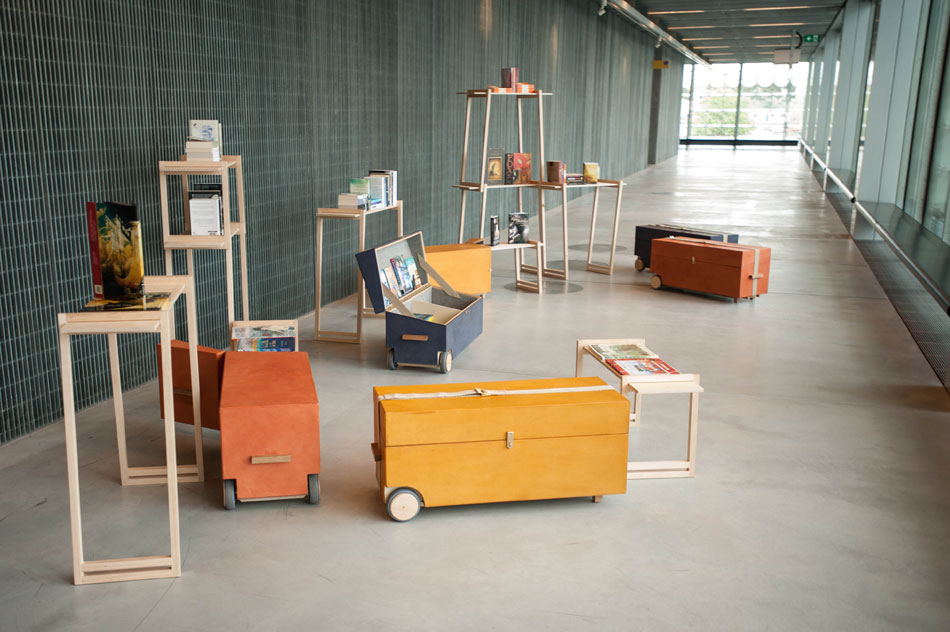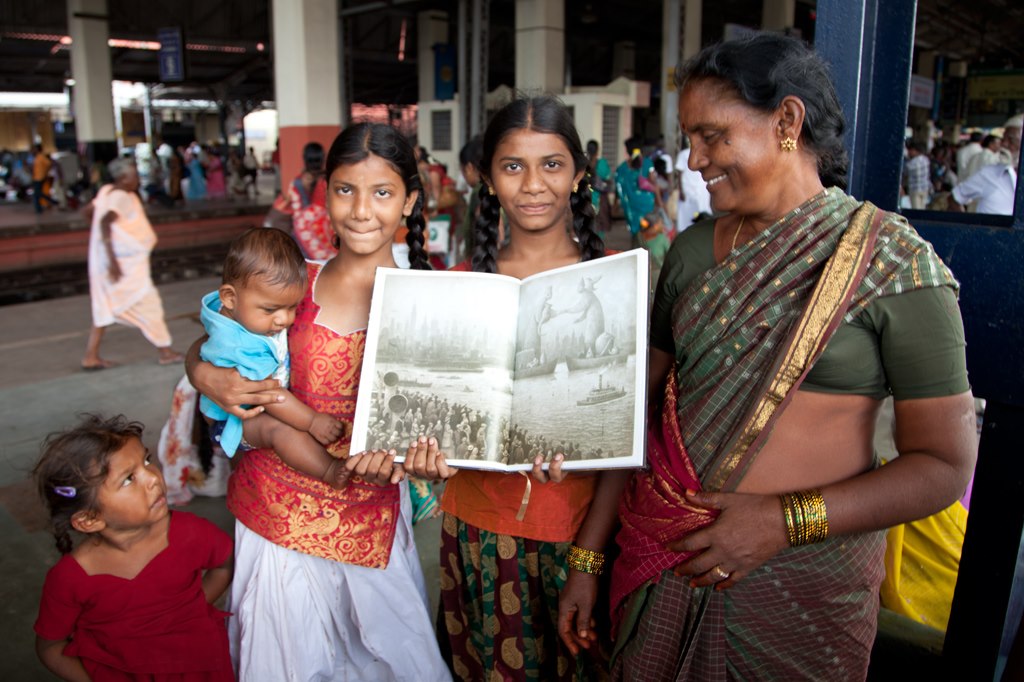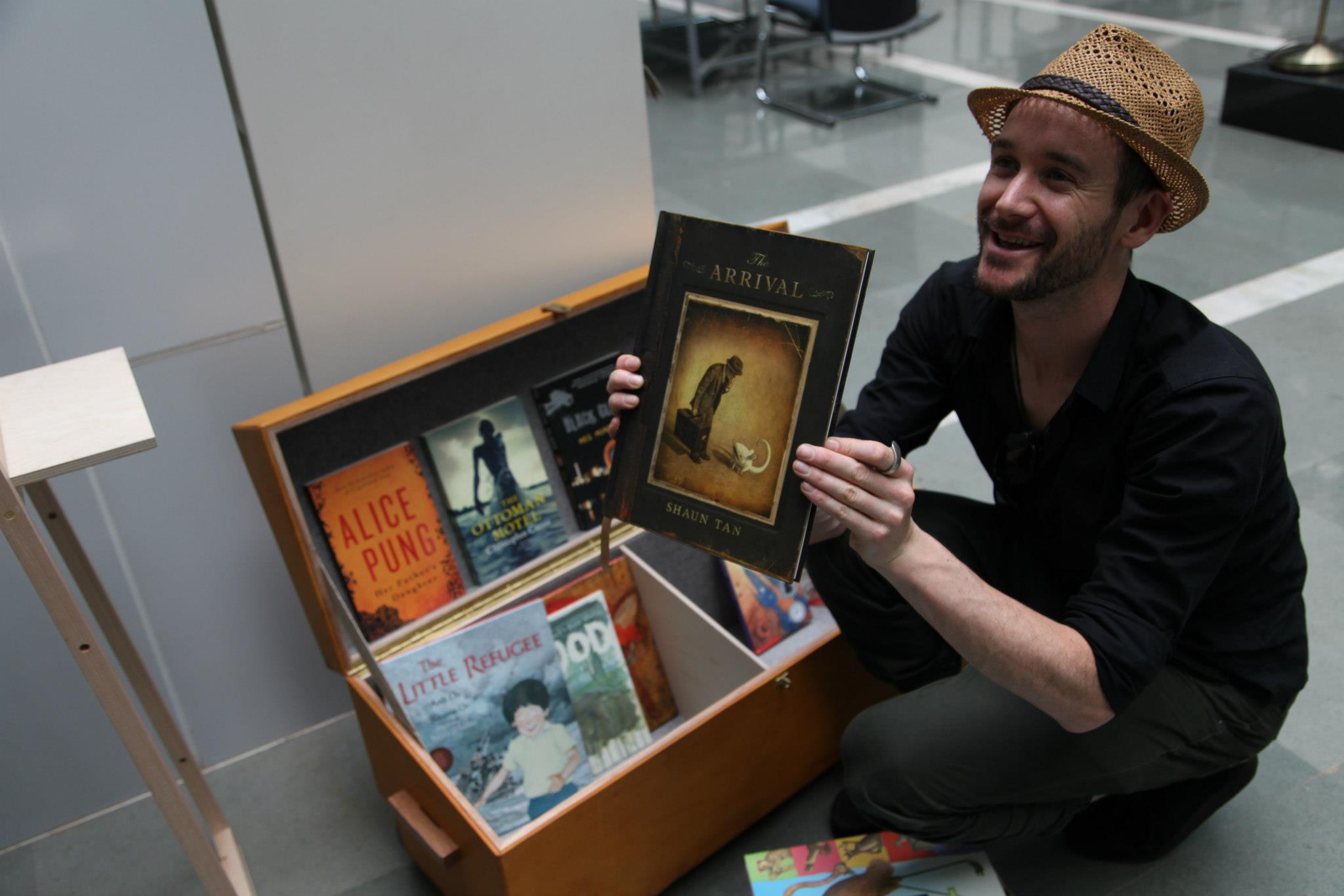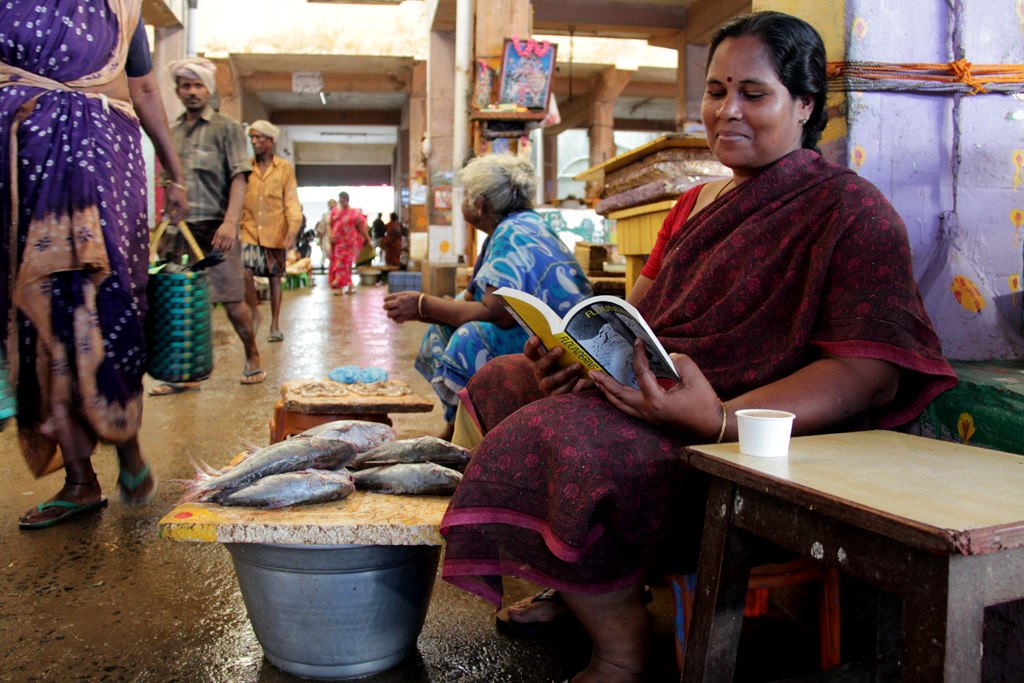 The Bookwallah
developed for Asialink
In 2012-13 together with Catriona Mitchell I conceived and ran The Bookwallah, Asialink Arts' roving international writers festival, taking five writers across India and Australia by train.
In November 2012 two Australian and three Indian writers toured the cities and towns of Southern India, on the hunt for stories, conversations and connections. The tour began on stage at the Mumbai LitFest, paused for events in Goa, Bangalore and Chennai, and finished in Pondicherry on the South-East coast. The writers stopped to discuss their work, meet readers and share ideas with local writers, artists and fellow travellers. We also walked each city on foot, guided by locals who had written about each place.
On tour we were accompanied by unique luggage: a portable, pop-up library that travelled in six leather-bound travelling cases. The hand-made cases transformed into book cases in minutes, ready for display everywhere from the National Centre for the Performing Arts to Platform 9 at Chennai Central station. Rather than guarding the books carefully, the library was designed to be porous: city by city we shed 1000 books, donated to universities and local libraries along the way. The cases were designed and built by Georgia Hutchison and Rob Sowter, in collaboration with Soumitri Varadarajan at RMIT.
With the library empty, the cases were restocked with the best of Indian literature, and in 2013, Bookwallah returned to tour Australia. The first chapter opened with an exhibition in the Cowen Gallery at The State Library of Victoria, in partnership with Melbourne Writers Festival, welcoming Annie Zaidi, Chandrahas Choudhury, Benjamin Law and Kirsty Murray. From here, the writers traverses the East Coast, from Melbourne to Brisbane via Sydney, by train.
For -

Asialink

Date Completed -

2012-2013
View project