Festival Season 2014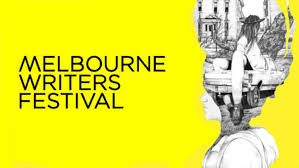 ARMS RACE LAUNCH / MELBOURNE WRITERS FESTIVAL CLOSING PARTY / THIRD ANNUAL PAN MELBOURNE INTERPRETIVE DANCE CHAMPIONSHIPS
Help me launch Arms Race into the world on the 31st August 2014 at the Toff in Town. Drinks from 7 and words at 8 from the one and only Van Badham. Learn about apocalypse through the ages, in under ten minutes. Raise a toast to tales of love, mischief, drone warfare and the end of days. Then it's … the Third Annual Pan-Melbourne Interpretive Dance Championships (TAPMLIDC)!
The first two legendary instalments took place in the carwash next to my house: twelve teams, double-digit noise complaints, "a slaughter of classical, jazz and tap" (Three Thousand). This year we're wildly lowering the tone at the Toff in Town. Think zombies-in-onesies. Think Eurovision, if Eurovision featured interpretive dance versions of Blood Meridian. Think Hunter S Thompson, Eddie Van Halen and Emily Bronte in a hatchback, on their way to schoolies. For the open freestyle event, teams have four disastrous minutes to smash it out of the park. PLUS there'll be top-shelf bar prizes, a champion's podium made of milk crates, and all-in dance battles – including the world-famous Kate Bush Endurance Marathon Derby.
Last but far from least, it's the end – of the Melbourne Writers Festival. We promise delirious, ecstatic festival staff, the chance to talk to that cute writer you've seen around, and dancefloor-smashing DJs TGTHR and JPS till late. Sure, it's a Sunday night, but we promise: Monday will never arrive.
MELBOURNE WRITERS FESTIVAL
It's my first Melbourne Writers Festival, and I'm doing NINE events. Catch a reading from Arms Race on Friday 22nd at The Morning Read, a discussion on writing global short stories on the 23rd, or explore contemporary New Zealand identity on the 24th. I'm also chairing a series of City to City panels looking at culture, writing and geography across Shanghai, Jakarta, Beijing and Singapore. For those we'll be taking an idiosyncratic, hypothetical walking tour in the company of local scribes. Details below.
| | | |
| --- | --- | --- |
| The Morning Read | | More |
| City to City: Shanghai | | More |
| City to City: Jakarta | | More |
| Global Short Stories | | More |
| City to City: Beijing | | More |
| City to City: Singapore | | More |
| Pacific Highways | | More |
| Closing Party | | More |
The ninth event is the wonderful Twists and Turns, an interactive geo-fiction project where you choose how the story unfolds by picking a path through the maze of inner-city Melbourne. Leanne Hall, Liam Pieper and I have each written a multi-ending tale, narrated by actors John Wood, Noni Hazlehurst, John Flaus and Richard Piper, and served up via an innovative phone app. Here's the interactive trailer…
WORD CHRISTCHURCH WRITERS FESTIVAL 2014
On the 25th-30th of August I'll be in the town of my birth, Christchurch for the WORD festival. It's tremendously exciting to return with a book in addition to the customary tramping boots. I'm speaking about The Bookwallah project – a roving writers festival traversing India by train – for the opening Pecha Kucha night, then discussing the sharper edges of short fiction with Breton Dukes and Julie Hill.
PechaKucha Night: Thursday 28 August, 8.20pm
On the Edge: Short Fiction: Saturday 30 August, 11am
UBUD WRITERS AND READERS FESTIVAL 2014
Then it's Bali, Indonesia for the 2014 Ubud Readers and Writers Festival. As a Maori writer, one of the highlights for me is interviewing legendary Maori writer Patricia Grace: I grew up on a steady diet of her work. I'll also be chatting short stories, the paradoxes of writing about the digital world, and chairing a panel on our writing elders. And at the end of it all, there's a week-long residency in Ubud to work on a couple of new stories. Can't wait!
THE WHEELER CENTRE: NEXT BIG THING
On the 13th of October I'll be reading a selection from Arms Race downstairs at the Wheeler Centre for Books, Writing and Ideas at 6.15pm. I might test-drive a few of the quieter, more strange stories for this one. Details are here, and the Wheeler Centre's over here.
"These are the names we believe should be on everyone's lips, the authors we love, but who may have slipped under your radar. Join us to discover them before everyone else does!"