About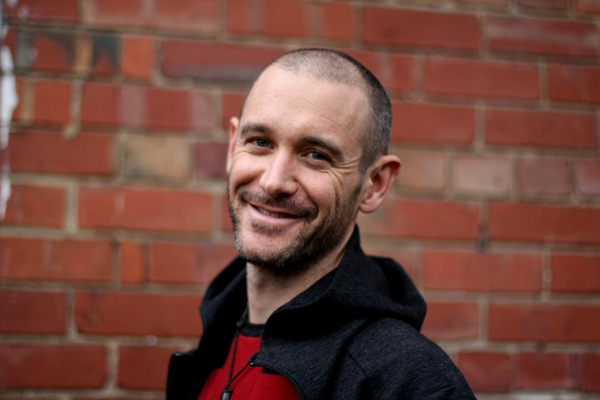 Nic Low is a writer of Ngāi Tahu and European descent. He whakapapas to Ōraka-Aparima at the bottom of the South Island, and lives between Christchurch, Melbourne and Castlemaine. He is the Programme Director of the WORD Christchurch Festival, and Partnerships Editor at New Zealand Geographic.
His first book is Arms Race, a collection of mischievous, polemical short stories out with Text Publishing. His second, Uprising, also with Text, is a Māori history of New Zealand's Southern Alps, told through walking journeys, released in July 2021.
Nic's short fiction, essays and criticism have been published widely in Australia and New Zealand, including The Monthly, Te Kāraka, Griffith Review, Southerly, Overland, The Big Issue, Wilderness, Art Monthly, Meanjin, Australian Book Review, Sydney Review of Books, The Press, the Sunday Star Times, North & South, and various anthologies including Year's Best Aotearoa New Zealand Science Fiction & Fantasy (2020), Black Marks on a White Page (Penguin Random House 2017), Tell You What: Best New Zealand Non-Fiction (AUP 2015, 2017) and Best of the Lifted Brow 2 (2017).
Awards for Nic's writing include the 2018 CLNZ Writers' Award, and shortlistings for the Commonwealth Short Story Prize, Queensland Literary Awards and Readings Prize. Arms Race was an Australian Review of Books and Listener Book of the Year. He is a graduate of the Banff Mountain and Wilderness Writing Program and holds a Masters in creative writing from the University of Melbourne. In 2017 he was writer-in-residence at the Seattle City of Literature, and a 2018 Pushcart Prize nominee. He has been a guest at festivals across Oceania, Asia and North America.
Nic also works as an organiser of things. From 2016-2020 he was founding vice-chair of the Ngāi Tahu ki Victoria Taurahere (expat group) in Melbourne, and is currently responsible for programming the WORD Christchurch writers festival. From 2009-13 he ran the international writing program at the University of Melbourne's Asialink institute, developing multi-arts collaborations across the Asian region. Along with Catriona Mitchell, he was responsible for Bookwallah, taking five writers on a 4000km journey across India and Australia by train. He is a former director of the National Young Writers' Festival, the founder of the Crack experimental theatre festival, and has been a curatorial advisor to the Next Wave and Melbourne Writers' Festivals, and a peer assessor for the Australia Council for the Arts and the City of Melbourne. He also regularly judges writing prizes, and has recently sat on juries including the Ockham New Zealand Book Awards and the Commonwealth Short Story Prize.
As an former artist Nic has also exhibited at festivals across Australia, tackling public-space politics, suburban and international surveillance and the conceptual mapping of climate change. He works with diverse materials including video, sound, plants, water, wallpaper and his own house. Highlight works include A Map of a  Dream of the Future, a major data-visualisation commission for the Australian National Regional Arts Festival; CLEAN, an interactive sound installation and broadcast commission for the Next Wave Festival / Commonwealth Games Cultural Program; and Insecurity System, winner of two Melbourne Fringe Visual Arts awards.
Contact Nic by emailing him at his first name at this domain name (dislocated.org), or find him on Twitter at @NicLow1